Your perfect all-over color is waiting. Get red-carpet ready and compliment your natural beauty with professional color!
Hair Health – Skin Tone – Eye Color – Face Shape. With so much to consider, you just can't trust a box. Don't settle for second-rate color. Come in for a FREE consultation from a certified consultant who is obsessed with the latest trends in hair color and conditioning.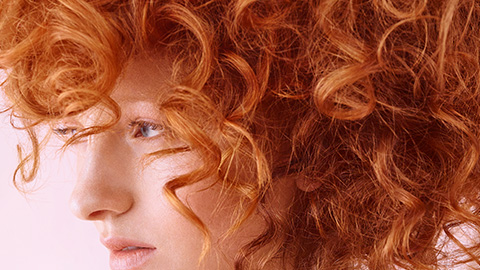 What will the right all-over color do for you?
Looking your best helps you be your best. Right or wrong, second-rate color stacks the deck against you and professional color stacks the deck in your favor. Have you been afraid to damage... or actually damaged your hair with the wrong color choices? Does your hair color artistically accentuate your face or distract? Are you making the most of skin tone, eye color, and face shape? Who is helping you get it right?
What should you expect from your all-over color?
Is your hair color right for the season? Winter, Spring, or Summer, natural hair color changes with sun exposure, seasonal activities, and light. Expect your color choices to change for the better so you can make the most of the light and your wardrobe.
You can neutralize your skin's greenish undertones with warm tones. Same with red tones and cool tones. Expect your consultant to know her color science and artistry.
Does your hair color make your eye color pop? Blue, green, or brown with flecks of honey or hazel, your consultant has you covered!
How does your color blending accent your face shape? Whether your face is angular, square, or round, your color can be blended to create the illusion of your ideal face shape.
Does your hair need emergency care and/or maintenance? Expect to walk out with a plan for hair health and professional color that lasts and lasts.
What options should you consider?
How long do you want your color to last? Let's talk about Temporary Color, Semi-Permanent Color, Demi-Permanent Color, and Permanent Color!
What is your natural color? Your current color? Damage can occur with drastic changes. Sometimes you need to transition into your perfect color.
Hair looking dull? Demi-Permanent Shine Gloss has 67% more shine than untreated hair. Available in clear or color.
Dry, breaking hair? Deep Conditioning Treatment gives you intense strengthening and hydration. A Brazilian Blowout will seal your hair cuticle without damage for a smooth look that stays super straight for weeks when your bounce will start to return.
Just split ends? A Brazilian Blowout Split End Treatment last for four weeks and seals the cuticle for silky smooth hair to help your color and style last.
Four weeks not enough? A Bio Ionic Japanese Straightening Treatment will permanently straighten your hair until it grows out! Let's talk before you treat for color.
Dry, crusty, or flaky scalp? Scalp Renew is microdermabrasion for the scalp, which needs to be taken care of just like your face.
Guaranteed for Seven Days
If you've ever suffered through beautiful color… that was just wrong for your skin tone – or worse – if your hair has been damaged by mistreatment, rest assured you've finally found your forever, no-pressure salon. You won't have professional help when you get to your own home with your own lighting and styling tools, so the seven-day guarantee means your consultant will still be here to tweak your look and work with you on your plan for ongoing success!
You need to protect your investment with professional advice. Your Master Designer stays up-to-date with quarterly in-salon classes. Classes are weekly for Creative Designers and New Talent. And with Salon Lumen, you also have a Wella brand educator and Master Color Expert on staff!
Come in and meet the staff for your FREE professional consultation. Nothing happens until you are comfortable, you know what to expect, and you are ready to make a change.
At Salon Lumen, we depend on your satisfaction to spread the word. We appreciate the opportunity to earn your business and look forward to delivering a delightful experience. If you are happy, please tell the world. If not, please let us know. Your complete satisfaction is our number one priority.