As a client, it should feel like your birthday every time you walk into Salon Lumen, because everyone working here knows that clients are the stars of the show. If you are ready to deliver an amazing customer experience alongside seasoned professionals, you have come to the right place.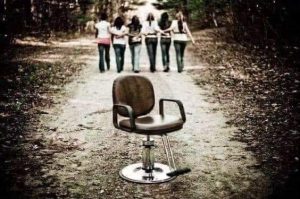 For a limited time, Salon Lumen is bringing on new stylists. This is a great opportunity for you to perform all manner of hair services and make a real difference in the lives of your clients. Not comfortable with some procedures? Don't worry, we work as a team, providing ongoing continuing education.
As a team member, you should expect to do anything and everything that makes the salon experience better for your customers. That includes greeting them at the door, bringing them a beverage, treating them to a pleasant shampoo, and helping keep the stations tidy. But it also includes how you answer the phone, listening to your client's needs, and making clients feel at home.
Pay is commission-based and, while we do invest in marketing, it will be up to you to promote yourself and network so that you will have a steady flow of happy customers!
If you are ready to make clients feel like the most important people in the world (because they are!), call the salon at (210) 558-3555 to setup an interview.